Skip to main content
Your shopping bag is empty
PRADA RONG ZHAI PARAVENTI:屏
An exhibition presented by Prada with the support of Fondazione Prada. Curated by Nicholas Cullinan, this group show is unveiled in conjunction with the extensive exhibition "Paraventi: Folding Screens from the 17th to 21st Centuries" on view at Fondazione Prada in Milan from 26 October 2023 to 26 February 2024.

PRADA RONG ZHAI
3 November 2023 - 21 January 2024
No. 186 North Shaan Xi Road Jing'an District, Shanghai
Tuesday - Monday 10 am - 6 pm
Conceived as emanations of the Milan exhibition, Prada Rong Zhai in Shanghai and Prada Aoyama Tokyo host two shows, both presenting artistic commissions focusing on how folding screens are currently influenced by our pervasive digital experience. The Shanghai exhibition will include two ancient Chinese folding screens from the 17th and 18th centuries and develop into a sequence of rooms hosting five newly commissioned works by international artists such as Tony Cokes, John Stezaker, Shuang Li, Wu Tsang, and Cao Fei.
Tony Cokes' Untitled (Sol Lewitt 1967 / 1968 / 1989) is inspired by the American minimal artist's work Folding Screen. John Stezaker's Screen-screen evokes cinema imagery, introducing an idealized Hollywood domestic scene within a real space that remember a private house. Shuang Li's This Mirror Isn't Big Enough For The Two Of Us explores the notion of intimacy by projecting moving shadows on a screen with the aims to reaffirm the importance of corporeal value over the virtuality of screens. Wu Tsang's work Carmen sketch (encantada) deals with the performative nature of the folding screen and the idea of the screen as a symbolic limit or emotional boundary. A filmed performance by London-based producer, DJ and singer-songwriter Ms. Carrie Stacks is projected onto a curtain-like structure.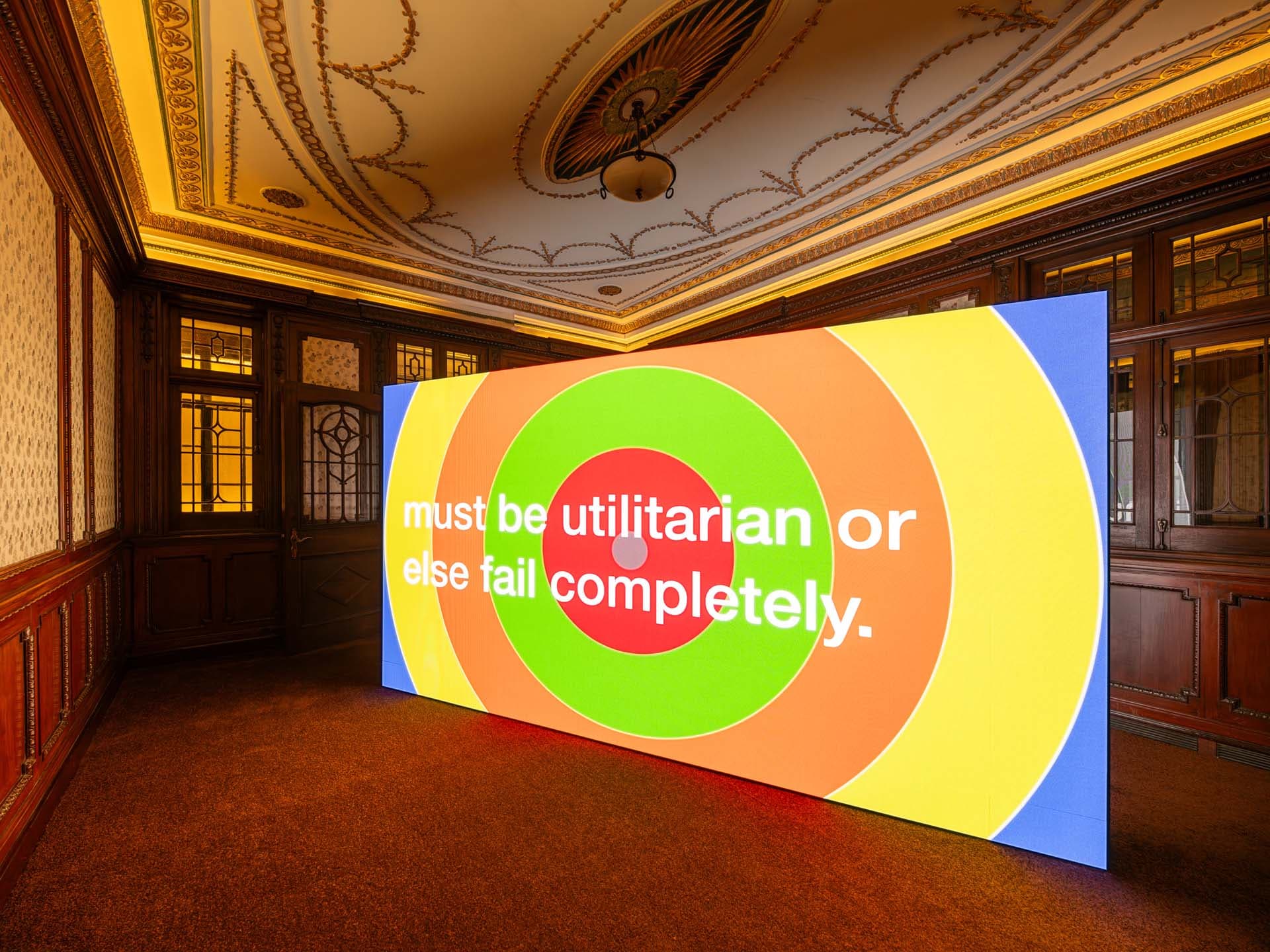 Cao Fei's new commission titled Screen Autobiography (Shanghai) consists of photographic green screens forming a composition that reminds a folding screen. This exhibition area becomes a temporary "live photography studio" where the boundaries between real and virtual, exaggerated and distorted, making it difficult for visitors to trust the reality of the images.
IMAGE CREDITS

Exhibition views of "Paraventi: 屏" Prada Rong Zhai, Shanghai
Courtesy Prada