Skip to main content
Your shopping bag is empty
On 16 and 17 of February, Prada presents the seventh iteration of Prada Mode at Genghis Cohen featuring an immersive installation by the artist Martine Syms, to coincide with Frieze Los Angeles.

A traveling social club with a focus on contemporary culture, Prada Mode provides members with a unique art experience along with music, dining, and conversations.
Prada Mode Los Angeles occupies Genghis Cohen, the iconic restaurant and music venue on historic Fairfax Avenue. The location is transformed by the artist Martine Syms with the interactive installation titled "HelLA World." Syms, known for a practice that blends "conceptual grit, humor, and social commentary" has shown extensively around the United States and internationally, and has created commissioned work for various partners.
"HelLA World" by Martine Syms is a text and video installation equal parts live performance, narrative exposition, and casual conversation with a stranger. Centered around a ticker-tape style monitor, the installation encourages guests to contribute messages, gossip, status updates and musings. These are complemented by additional monitors around the restaurant showing images and video.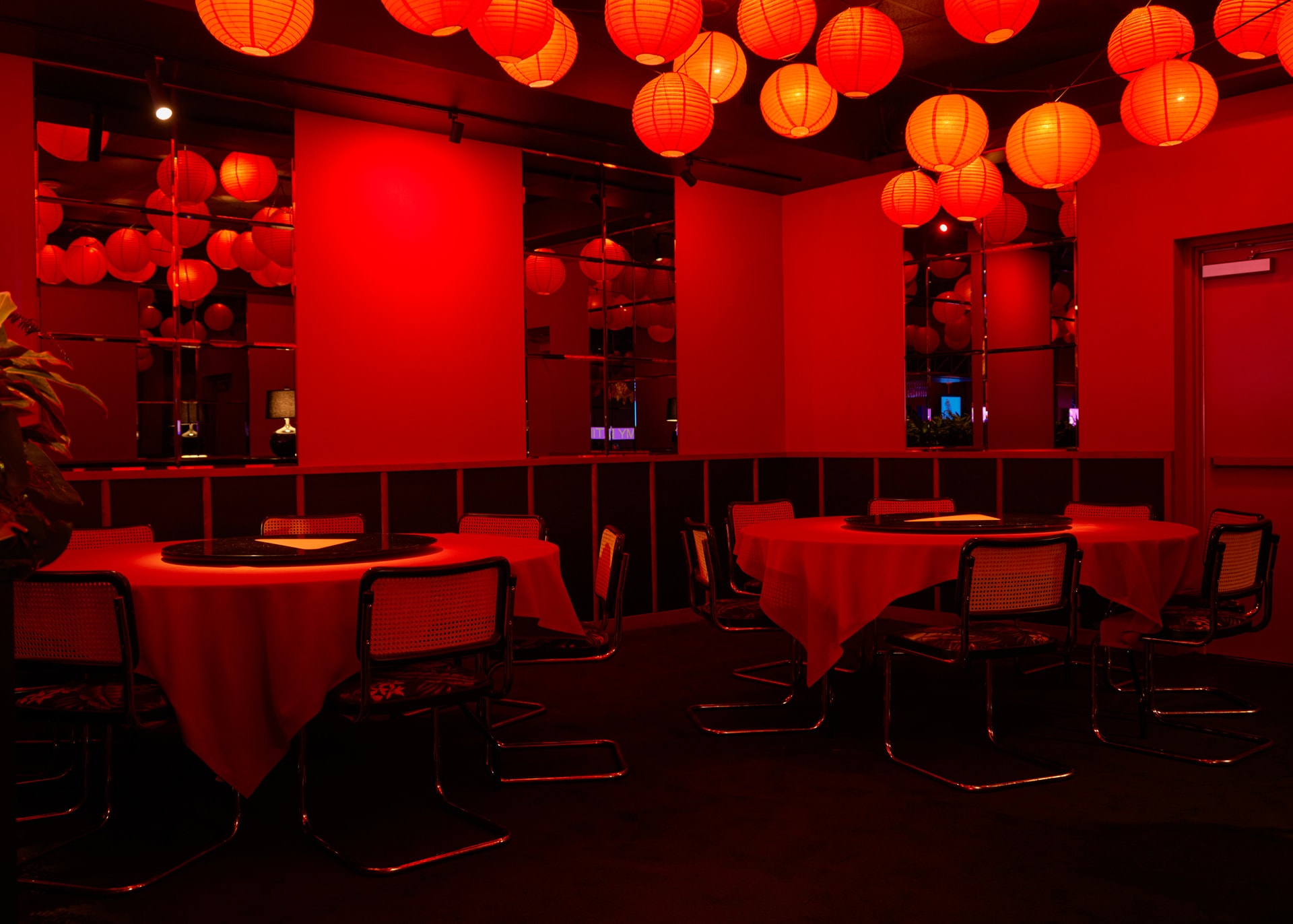 Prada Mode Los Angeles welcomes members' access to the restaurant at any time over the course of the two-day members-club event to view the site-specific installation, attend talks, performances and culinary revelations.